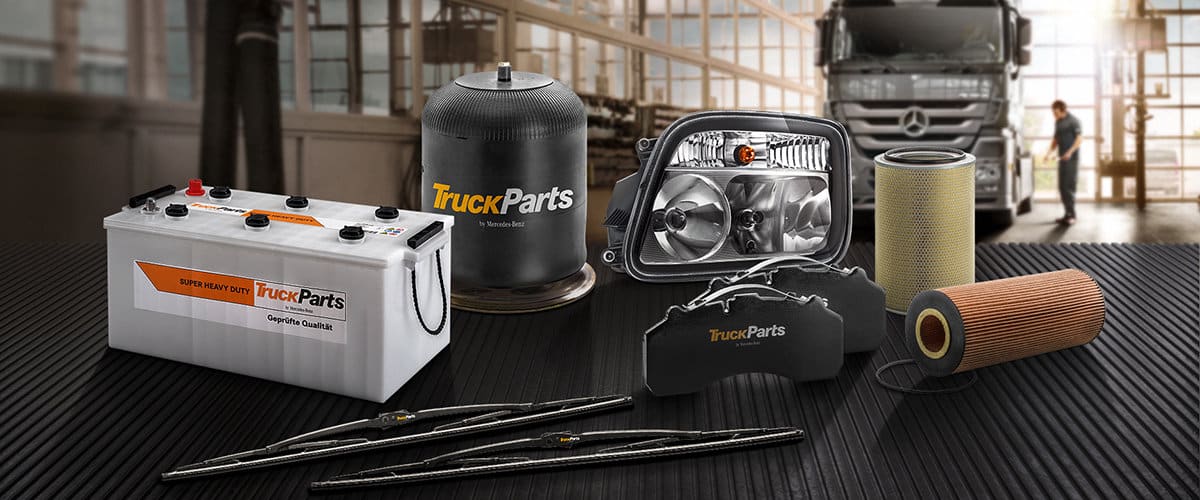 BE SURE THAT IT'S RIGHT.
TruckParts – Replacement parts for your older Mercedes-Benz Actros (with V6 or V8 engines), Axor or Atego (up to and including Euro V).
Transport professionals know that reliability is the ultimate asset.This is why vehicles need regular maintenance and worn parts need to be replaced – especially if your older Mercedes-Benz truck has already been in service for several years.
TruckParts offers Mercedes-Benz quality with favourable terms. These parts developed for your older Mercedes-Benz truck have been developed, tested and approved according to strict Mercedes-Benz standards.
For you, this means that you can rely 100% on the usual Mercedes-Benz high safety standards.
In addition, the optimised price-performance ratio of TruckParts takes into the account the higher demands for economy – especially for older vehicles with high mileage. There is a guarantee of 12 months on all parts and 24 months on batteries.