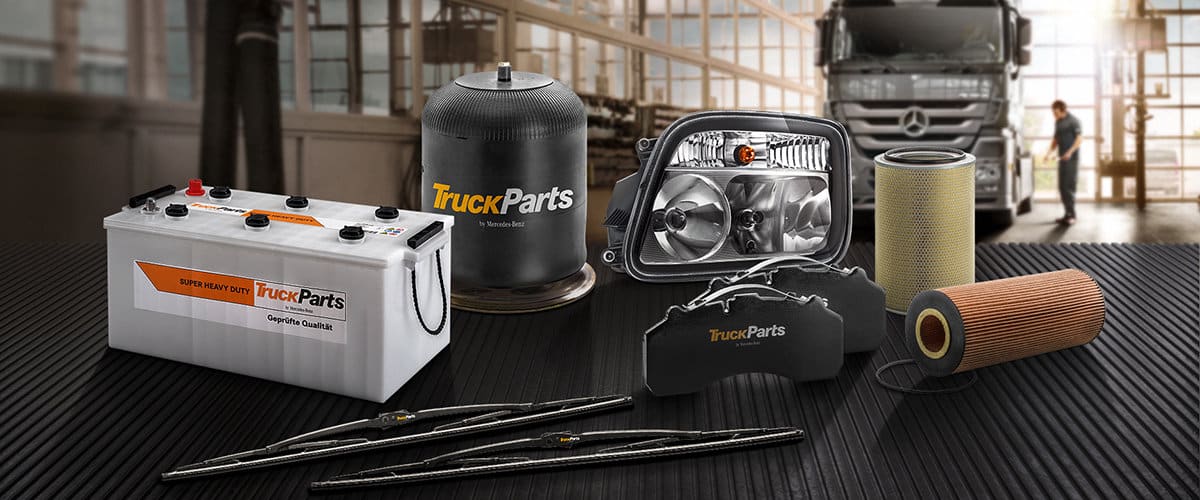 ZEKER ZIJN DAT HET PAST.
TruckParts – Vervangonderdelen voor oudere Mercedes-Benz Actros, Atego of Axor.
Transportprofessionals weten:betrouwbaarheid is het hoogste goed.Daarom moeten de voertuigen regelmatig onderhouden en slijtageonderdelen vervangen worden – vooral als uw oudere Mercedes-Benz vrachtwagen al enkele jaren in gebruik is.
TruckParts biedt Mercedes-Benz kwaliteit tegen gunstigere voorwaardenDeze onderdelen, die ontwikkeld werden voor uw oudere Mercedes-Benz vrachtwagen, worden gespecificeerd, getest en vrijgegeven volgens strenge Mercedes-Benz standaarden.
Voor u betekent dat: U kunt 100% vertrouwen of het gebruikelijke hoge veiligheidsniveau van
Mercedes-Benz.
Bovendien houdt de geoptimaliseerde prijs-prestatieverhouding van TruckParts rekening met de hogere vereisten inzake rendabiliteit – vooral bij oudere voertuigen met een hoog aantal kilometers op de teller.Op alle onderdelen is 12 maanden garantie, op batterijen 24 maanden.