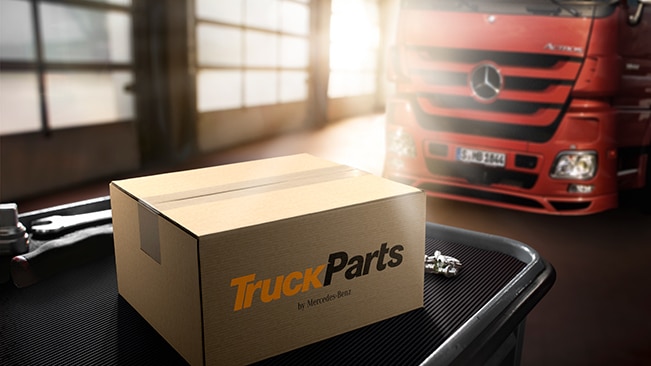 About TruckParts
IN OLDER TRUCKS, MILEAGE IS NOT MEASURED IN KILOMETRES.

But by how many times they've circled the earth.
No matter how reliable your older Actros (with V6 or V8 engines) or Atego (up to and including Euro V) (up to and including Euro V) is in taking your business on the road – after a few years of use, cost weighs more against the benefits, especially when it comes to spare parts.
TruckParts by Mercedes-Benz offers you exactly the right parts in this case: specified, tested and approved according to Mercedes-Benz standards. This is why you can completely rely on the usual quality from Mercedes-Benz – at the best possible price and with a 12 month parts warranty.
How is that possible? By using alternative materials and accepting compromises in terms of comfort, e.g. vibration tolerance and noise development – but never in terms of safety.
You can also benefit from attractive service packages within our extensive Mercedes-Benz dealer network: experts with a lot of knowledge and experience who will take care of the procurement and installation of your TruckParts replacement part. This guarantees you quality at an optimum price-performance ratio, and reduces costs and downtime – so that your truck is back on the road as soon as possible.
---
COMPATIBLE SOLUTIONS
Tailor-made, high-quality replacement parts for the older Mercedes-Benz Actros (with V6 or V8 engines), Atego (up to and including Euro V) Classic Model series.
Parts are quality and safety approved by Mercedes-Benz standards.
Optimal price-performance ratio, with 12 months, unlimited km manufacturer's warranty.
RELIABLE SERVICE
Ordered and fitted by an authorised Mercedes-Benz truck dealership near you
A variety of service packages at attractive prices
Transparent parts and labour pricing
OPTIMAL EXPERTISE
Reliable workshop servicing by authorised Mercedes-Benz truck dealerships
Mercedes-Benz quality, using Mercedes-Benz specific equipment, systems, processes and standards
Trained experience and comprehensive product knowledge
---
Fewer clicks to reach the right part.
TruckParts by Mercedes-Benz parts are the right replacement parts for your older Mercedes-Benz Actros (with V6 or V8 engines), Atego or Axor models.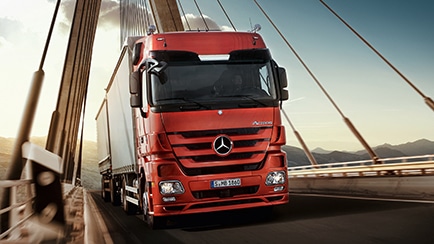 The Actros has been the flagship of long-distance distribution by Mercedes-Benz for over 20 years. It has already been voted "Truck of the Year" several times.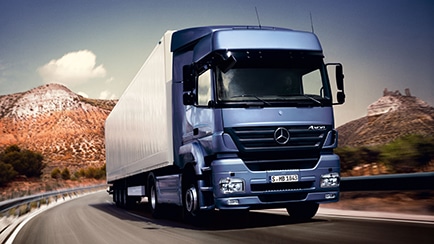 Since 2001, the Axor has been the "middleweight" of the Mercedes-Benz fleet. It is made up of components from the Actros and Atego model series and was given a facelift in 2004, three years after it was introduced.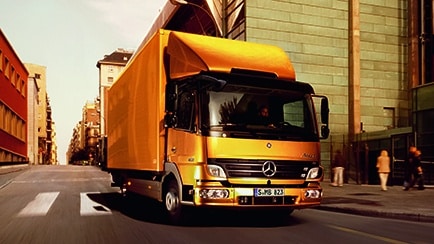 The "Heavy Atego" was introduced to expand the Mercedes-Benz truck division in 1998. Its high level of reliability is particularly valued in light-weight short-radius distribution. The Atego was voted "Truck of the Year" in 1999 and 2011.
---

Battery

Brakes

Suspension

Steering

Filters

Electrics

Cab/Bodywork
---
OUR TRUCKPARTS SERVICE PACKAGES
Maintenance service packages
Only regular maintenance of the vehicle guarantees a long service life and maximum safety. The TruckParts service packages mean that you can make long-term plans with cost transparency. Wear and tear service packages
Detecting signs of wear and tear: it is not always possible to tell immediately how many kilometres some of the parts have already covered just by looking. Benefit from the extensive experience of our Partners. ---